All Upcoming In-Person andOnline Events
The Unified VCA combines in-person programs with virtual conferences, webinar series, Zoom meetings, and more. For upcoming events, visit "Events Calendar" under the Education tab, then click on "Unified VCA & Joint Events",
Online On-Demand Courses from Trusted Partners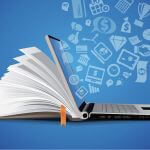 The Unified VCA has arrangements with two of the top sites for online chiropractic continuing education credits, ChiroCredit.com and Education Over the Net (EON!), to give members a discount on registration fees. EON!'s programs are sponsored by New York Chiropractic College and ChiroCredit.com's programs are sponsored by the University of Bridgeport College of Chiropractic. Many even qualify for Type 1 credit in Virginia!
Save time and money! Reduce the number of hours you have to miss from your practice and family. You can obtain continuing education credits in the comfort of your own home or office at hours convenient to you, while saving on travel and hotel expenses. It's a great way to augment the face-to-face hours you receive via live Unified VCA seminars and conventions and/or explore specific topics of interest.
To see the wide range of programs offered by these top notch companies and/or take advantage of the member discount, visit these special VCA web sites:
EON!: Visit www.eondirect.com/vachiro.
ChiroCredit.com: Click here: www.chirocredit.com/vca. Unified VCA members click here for discount code.
UVCA Chiropractic Assistant Certification Program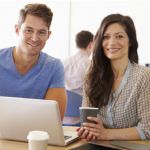 Upon completion of this 30-hour online certification program, you'll have a thorough knowledge of healthcare terminology and methods, anatomy, physiology, and many therapies as related to the Chiropractic office. Developed by popular instructor and long-time supporter Dr. Louis Crivelli, this program has been tailored specifically for Virginia based on the priorities voiced by Virginia DCs and CAs. Responses to Dr. Crivelli's classes at UVCA conventions over the years, as well as the success of his Maryland Chiropractic Association's CA licensure training program,make Dr. Crivelli the perfect choice to lead the UVCA's program. While CA licensure is not yet required in Virginia, the UVCA feels that being able to demonstrate that CAs are professionally trained is an important proactive step.
New Rad Tech Ltd. Certification Program & Exam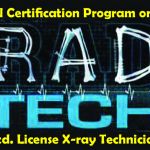 The Unified VCA, ACRRT, and York Technical College have launched a new rad tech limited program with greater convenience, cost-effectiveness, and opportunity.
Training is ONLINE, augmented by ten (10) hours of hands-on review in your own office.
Four (4) start dates for the training per year.
Exam is online and available MONTHLY.
Curriculum and exam reflect current practice trends.
Rad Tech Continuing Education: For information on Virginia CE requirements and leads on reputable sources, call the UVCA office.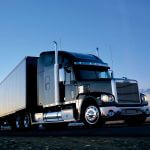 Take advantage of this great opportunity to provide additional services in your practice: become certified and registered by the National Registry of Commercial Medical Examiners (NRCME) and the Federal Motor Carrier Safety Administration (FMCSA) to perform DOT exams! Thanks to the UVCA's legislative efforts, the right for Virginia DCs to conduct these exams was confirmed in 2017.
The Unified VCA has made arrangements with two highly reputable, well-established sources for the training to help DCs prepare and sit for the NRCME exam. Both provide discounts to UVCA members and a contribution to the association. For more information:
DCs Regain Ability to Conduct CDL Physical Exams in Virginia (4/17/17)
Free Recordings (No CEUs)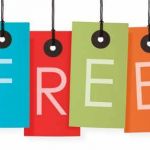 Nuts + Bolts Lunch & Learns: For recordings of UVCA's bi-monthly series of presentations to help members with practice strategies and challenges, log in to the VCA Vault for members, click on Practice Support in the lefthand menu bar, then click on Office Management & Practice Resources. Topics include Patient Recall Strategies, Compliance, Cash Practice, X-ray Cast Studies, Practice Exit Strategies, Adjusting in Schools, and more.
Chiropractic Strategies and Protocols for Long-Haulers Syndrome and Post-Vaccine Support by Dr. Rob Silverman, 12/7/2021.