Following is an abbreviated site map to help illustrate where to go for various types of information.
MEMBERS-ONLY: Scroll down for a "VCA VAULT" content outline.
Navigation Tabs & Buttons
Mark Your Calendar
Why Join?
The Virginia Voice
The Suppliers Supporting You
Sponsors
What's Happening
Latest News
Contact Us
What's Chiropractic
Chiropractic Education
Chiropractic Treatment
Chiropractic Recognition
Chiropractic History
Safety & Efficacy
Wellness
Virginia History

Scope of Practice

Licensure Requirements

Laws & Regulations

Board of Medicine
Contact Us
History
Purpose
The United VCA's Mission
The Unified VCA's Vision
Statement of Chiropractic Identity
Code of Ethics
UVCA Strategic Plan
Leadership & Staff
Board of Directors

Committees & Liaisons

Staff
Governance

Bylaws
United VCA Position Statements
Privacy Policy
UVCA District Map
Benefits
Benefits

When Opportunity Knocks -- UVCA Benefits
Supporting Supplier Membership
Consultants & Experts Available to Unified VCA Members
Premier DC Upgrade
Mentor Program
What Your Colleagues Are Saying

Sound Bites

Why join the UVCA?
How has membership benefitted you?
Why is VCAdoctalk so beneficial?
What is the importance of unification?
What is your favorite part of membership?

Real Benefits
Real Practice Support
Real Accomplishments
Made Possible by UVCA Members
Real Pride
Real Cost Savings.
Questions
Membership
Display the Difference!
Member Affinity Programs
Group & Individual Health Insurance
Testimonials
Categories & ApplicationsMember Recruitment
Member Recruitment
The Opioid Crisis
Find-A-Doc
Find-A-Supplier
Research
Conditions: LBP, NP, Extremities (U,L)
Chiropractic vs. Standard Medical Treatment
Chiropractic Safety/Efficacy
Pediatrics
Chiropractic and Headaches
Legal/Insurance Support & Personal Injury
Sites for More Research
How-To 

Publish a Case Study
Foundation for Chiropractic Progress
Legal/Legislative Fund
Legislative Action Center
Find Your Legislator
VCA Legislative Guide
Patient Advocacy
Legislative Team
Virginia Chiropractic Political Action Committee
Events Calendar - Unified VCA & Joint Events
Nuts & Bolts Lunch n Learn
Events From Supplier Members
Ongoing Online Education

Upcoming Webinars and Other Virtual Events

VCA Members Save on Online CEUs Through EON! and ChiroCredit.com

UVCA Chiropractic Assistant Certification Program

DOT Training
Free Recordings (No CEUs)
Scholarship Programs
VA Continuing Education Requirements
Continued Competency Activity and Assessment Form
Publications
The Virginia Voice Archives
Advertising Opportunities
Editorial Committee
Find-A-Doc
Find-A-Supplier
Allied Suppliers
Site Map
Members Only aka VCA Vault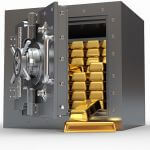 Home
My Information
My Billing Information
My Directory Listing
My Subscriptions
Continuing Education
Active Member Directory
Allied Suppliers
Find-A-Doc
Resources
Latest News
Classifieds
Blog Posts
Main Website
Unified VCA & Joint Events
Events from Supplier Members
Practice Support
Marketing Ideas & PR Ideas
Compliance & Legal
Expertise Access List
VCAdoctalk
For New Practitioners
Licensure
Continuing Education
New DC Guidance
Tips/Opportunities
Helpful Numbers/Links
Supporting Suppliers
Coding & Documentation
EM Documentation & Coding Guide
ICD-10 Training Resources
Outcomes Assessments
Addl. Coding Resources
Insurance
Insurance Company Contact Information
Insurance Reimbursement
Personal Injury Cases
Assignment of Benefits – Laws, Legal Opinions, Court Cases & Definitions
Virginia Healthcare Laws
ERISA Laws
Subrogation
Any Willing Provider
Insurance Provider Contracts
Filing Complaints
Collections
Workers Compensation
Medicare
Template Letters
Forms
Patient Handouts and Materials
Presentations and Promotional Materials
Insurance Tip Publications
Insurance Alerts and Notifications
Audits
Practice Insurance
East Coast Association Independent Practitioners Network (ECAIPN)
Cash Practices
Prepayment of Fees
Discounts