The most sophisticated membership pitch from the Association can't hold a candle to a personal recommendation. Thanks for helping to make your colleagues aware of the benefits of membership and for inviting them to join.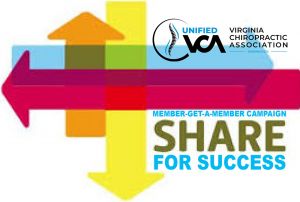 Recruitment Tools
Click below for materials to help you encourage your non-member colleagues to get involved. It includes:
Be sure to write your name in the space for "Referred by" on the application.
VCA Value Voucher
As a small token of our appreciation, for every new member that joins with your name under "Referred by" on the application, you will receive a $25 VCA VALUE VOUCHER.
You can use this towards a future Unified VCA convention or seminar registration or dues payment.
You'll earn a $25 VCA Value Voucher for every new member you recruit, regardless of the new member's membership category or whether he/she joins via EZ-Pay or with a lump sum payment.
There's no limit to how many you can earn, no expiration date, and you can combine multiple vouchers.
Questions?
For assistance, please feel free to contact the Unified VCA office at any time.