Welcome
Our top-to-bottom overhaul makes our site easier to navigate, no matter what device or platform you're using!

President's Office
A few words from the president of the Unified Virginia Chiropractic Association.

Member Login
Log in and update your profile, pay your dues, find events and network with other members.

Find-a-Doc
Search our online directory to find a member Doctor of Chiropractic by name, specialty, or location.
Welcome to the Unified VCA!
The Unified Virginia Chiropractic Association is dedicated to helping Doctors of Chiropractic deliver exceptional care to increase public health and well-being. It is committed to representing, protecting, and advancing the rights and interests of DCs and their patients in the commonwealth. Whether you are a chiropractor, individual seeking or exploring chiropractic care, another healthcare provider, legislator, supplier, media, or anyone else, we hope you find this website valuable.
Find the products and services you need from vendors supporting your practice and your state.
Learn More
UVCA Fall 2023 Convention October 13-15, 2023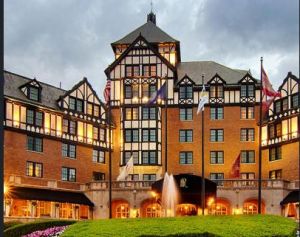 UVCA Fall 2023 Convention October 13-15
Hotel Roanoke
110 Shenandoah Avenue
Roanoke, VA 24016 United States
More Info
Thank you to our Elite Sponsors!
Click on logo for company website. 
Testimonials
"UVCA membership is like a universal hug."  
Dr. S. Marquina
"I can't imagine why any chiropractor in Virginia would not take advantage of being a member. UVCA just helped me collect $20K that I was never going to see otherwise."  
Dr. A. Wilding
"I love having a place where I can go to get answers to questions and also learn from other's questions. This site alone is priceless!" 
Dr. T. Knapp
"I love the unified association. Thanks for joining us together and leading us down the path of inclusion. When I chat with chiros from other states, I am proud of what we have done here."
Dr. H. Moriarty
"As a new graduate, I often times feel like one of the hardest parts is simply finding the information and VCA makes this process a lot less scary."
Dr. J. Ely