Welcome to the Unified VCA!
The Unified Virginia Chiropractic Association is dedicated to helping Doctors of Chiropractic deliver exceptional care to increase public health and well-being. It is committed to representing, protecting, and advancing the rights and interests of DCs and their patients in the commonwealth. Whether you are a chiropractor, individual seeking or exploring chiropractic care, another healthcare provider, legislator, supplier, media, or anyone else, we hope you find this website valuable.
Important Enhancements!
The Chiropractic Medical Insurance Program offers medical insurance exclusively for DC members of the UVCA, their employees, and families. Now both Individual and Group options, plus a faster and easier quote feature!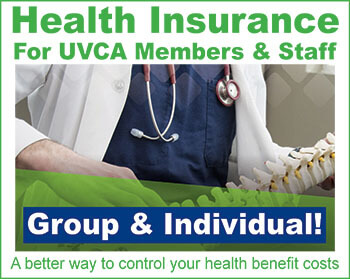 Thank you to our Member Affinity Program Partners!
Click on logo for company website. See Member Affinity Programs for special member programs. For all Supplier Members, use Find-a-Supplier.