New York Chiropractic College Presidential Scholarship Program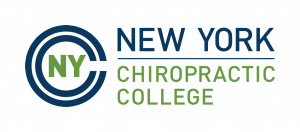 The purpose of the program between New York Chiropractic College and the Unified Virginia Chiropractic Association is to support the efforts of the Unified Virginia Chiropractic Association (UVCA) to increase the number of Virginians under chiropractic care.  The program aims to:
1.    Attract new students to chiropractic through UVCA referrals;
2.    Mentor current students through attendance/participation at UVCA convention and preceptorships;
3.    Encourage new graduates to return to or relocate to Virginia;
4.    Collaborate with UVCA to host an information session for prospective students during the UVCA convention.
Prospective students who have an interest in potentially practicing in Virginia will benefit by:
Waiver of their application fee;
 A free transcript evaluation;
 Help with lodging and travel costs to interview on campus (as needed);
 Pre enrollment shadowing opportunities provided by NYCC graduates.
New York Chiropractic College Presidential Scholarship Program
NYCC's offers Presidential Scholarships that are available to students at the time of enrollment.  They cover the first two trimesters.
For a link to NYCC's Presidential Scholarship application form for prospective students referred by a Unified VCA member DC, [click here].  Must be submitted at the time of application.
Existing Doctors:  When a DC refers three or more students that enroll, he/she will receive a brick in NYCC's Legacy Circle.
For more information about the Presidential Scholarship or Legacy Circle, contact Mike Lynch, Director of Admissions, at mlynch@nycc.edu or 315-568-3052.
Currently enrolled NYCC students receive:
Shadowing opportunities provided by NYCC graduates;
 Access to mentoring program through the UVCA;
 Waiver of $35 membership fee;
 Preceptorship opportunities